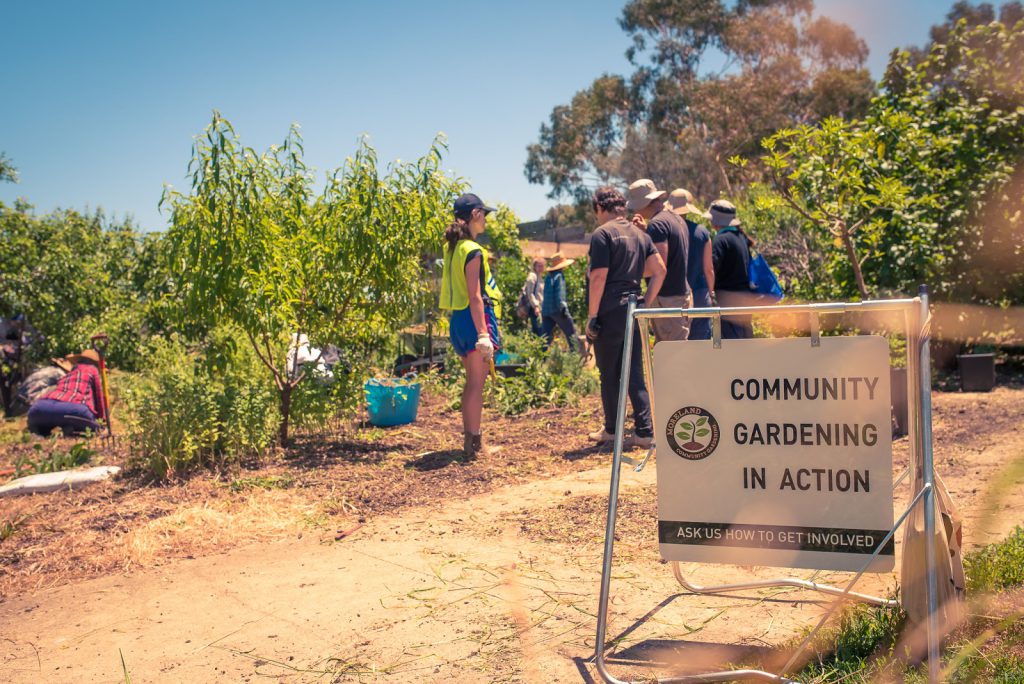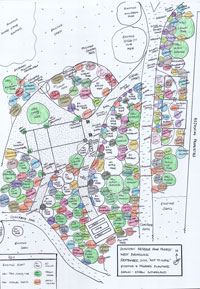 What's it all about?
Dunstan Reserve/West Brunswick Food Forest is a collection of fruit trees established approximately 15 years ago as a community resource. The site and trees fell into disrepair some years back.
This substantial grove of over 30 mature, food-producing trees in public open space is unique within Melbourne. In being fully open and accessible to everyone, it goes beyond the typical community garden model.
In July 2011, we initiated a project aimed at rejuvenating the food forest. As well as rehabilitating (and in some cases, replacing) trees, this project aims to undertake some landscaping, companion planting and repair or reinstatement of infrastructure (pergolas, paths etc.).
We gratefully received a grant of $3000 from Moreland City Council towards this project and, after some challenges navigating our way through negotiating a lease, we started work in July 2012 and are well underway!
Everyone is welcome to get involved with this space and the project, the space and the trees belong to our community. Sign up for updates and opportunities to get involved.
We hope the food forest will become:
a source of healthy, organic food,
a well-maintained, productive plantation of trees, 
a pleasant place for local residents to visit 
an outdoor classroom and exhibition garden, 
a social hub.
If you'd like to get involved, contact us or sign up.
See what we have in store for the Food Forest!
Jill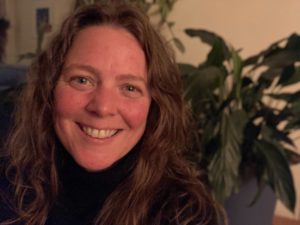 Jill joined Moreland Community Gardening in late 2020, first as a Board member and then also a member of the Food Forest Working Group. She has a long held passion for community gardens, having had an allotment in London nearly 25 years ago, and later a plot at Hawthorn Community Garden. She likes the community aspect of being involved with us – getting to know locals who share her values and interests, and being connected with her immediate neighbourhood.
"I joined the MCG board as I am a passionate gardener and like the model of MCG – we basically do all of the paperwork type stuff so that people involved with the gardens can just get on and, well, garden! I like the philosophy of MCG too as we just want to make it as easy as possible for people to garden in Moreland. I am a great advocate for what community gardening can bring both to the individual and those around them. I also believe that growing your own food gives you a firm appreciation for what goes into food production."
Jess