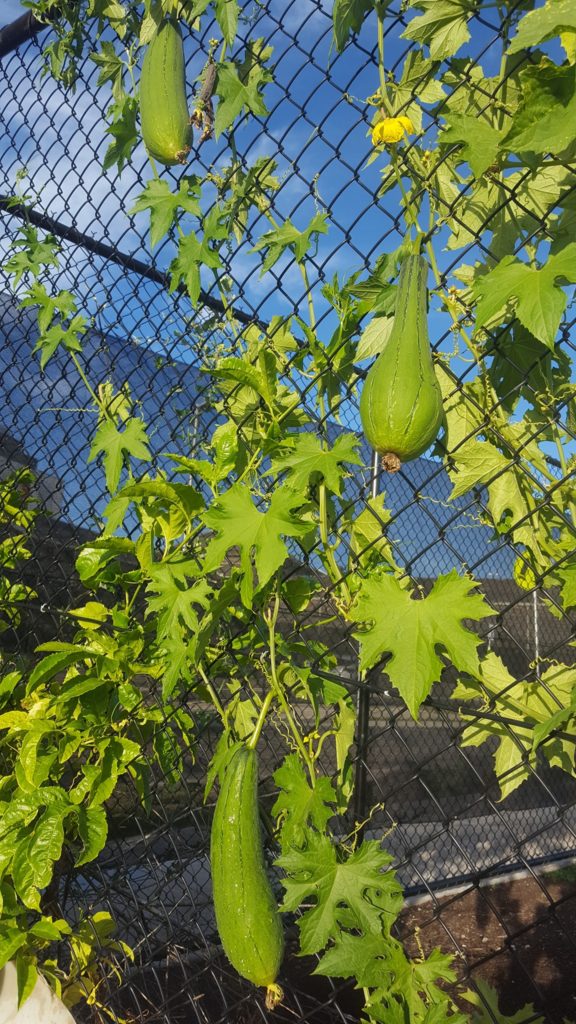 One great thing about having a large communal garden with plenty of room is that we have space to experiment. Yes, we members at Pentridge like our tomatoes, potatoes, zucchini and silverbeet. But we also like to get creative. 
Any member at Pentridge Community Garden is welcome to make suggestions about what we plant and harvest. Sometimes our experiments don't go to plan – but that's all part of the fun. 
Here are some of our most unusual crops from the past few years. Interested in getting involved? Click here to find out about becoming a member.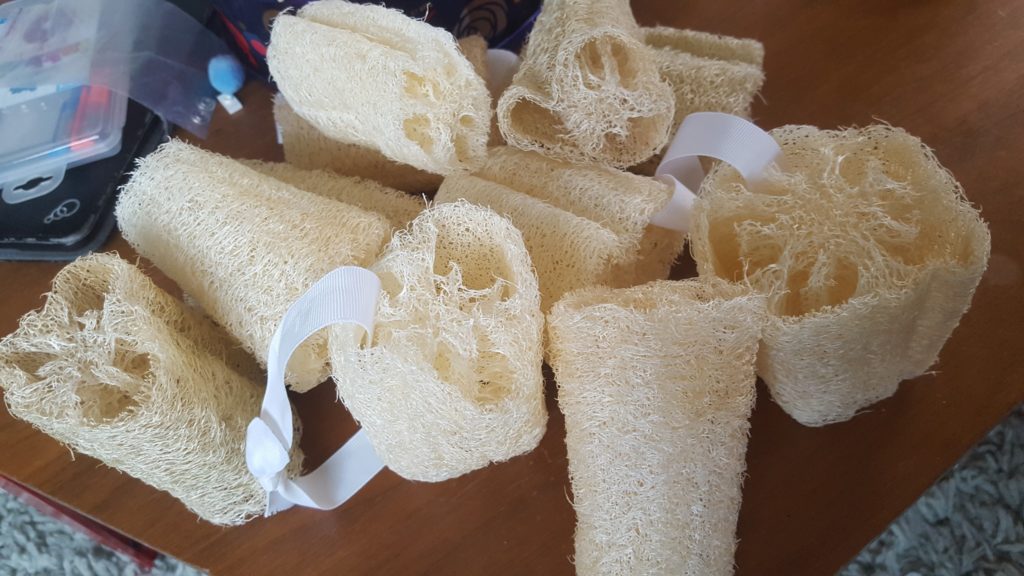 1. Luffa gourd 
The luffa gourd AKA loofa is not for eating at all. That's right, it's used to make an exfoliating sponge. Once the fruit is fully grown, we dry them in the shed and slice up the inside for members to use. Here are some that PCG member Steph prepared beautifully!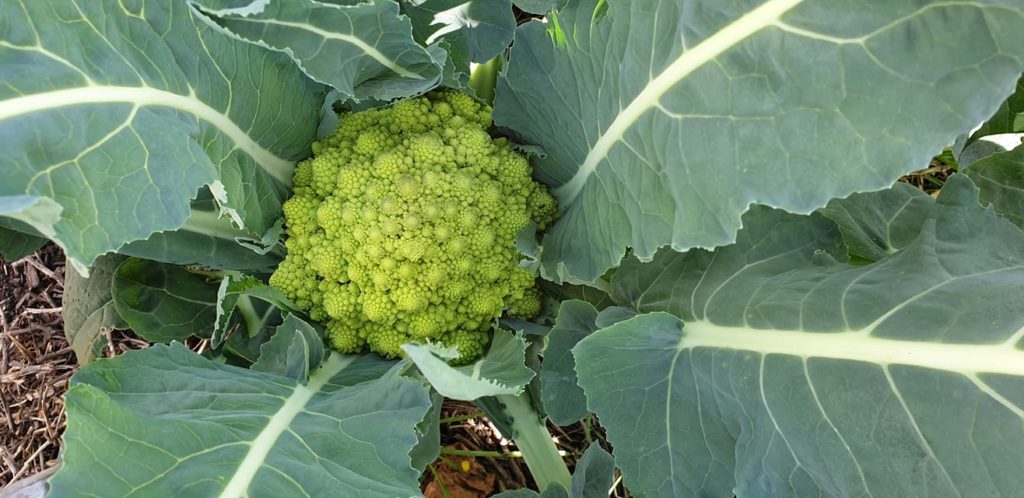 2. Romanesco 
Sitting somewhere between a broccoli and a cauliflower, this brassica isn't something you'll find in the local supermarket. With beautiful lime green flesh, and a psychedelic fractal growth pattern, these have proven very popular at Pentridge.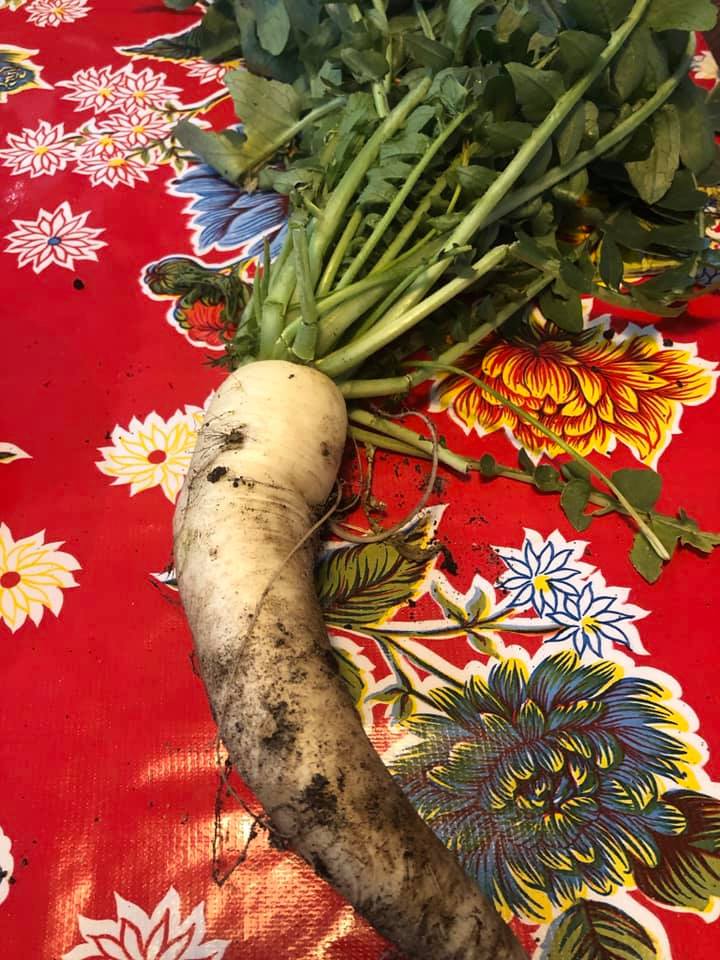 3. Daikon
Daikon is a winter radish and a staple of Japanese cooking. They can be pickled, fermented, or even just grated and added to a sashimi platter. Here's a large speciment plucked by Pentridge member Susan, before it was sliced up and added to kimchi.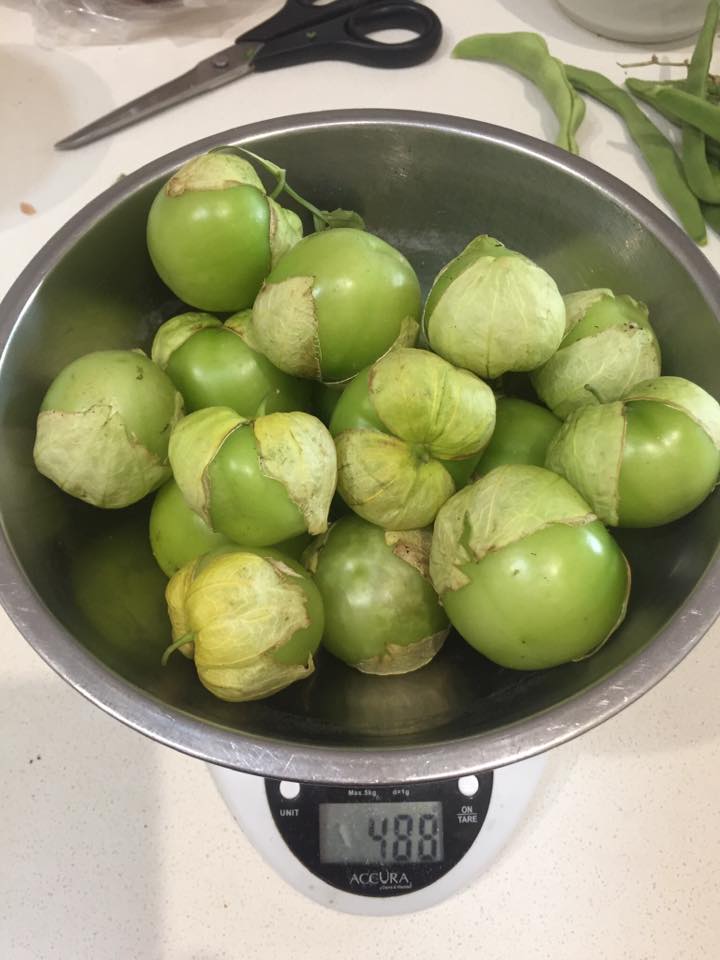 4. Tomatillo
A tomatillo looks a bit like a tomato, but it's so much more than that! These delicious fruit are native to Mexico, and no authentic salsa is complete without them. 
5. Hops
An attractive vine with a beautiful aroma, and yes, the flowers are a crucial ingredient in beer! Here are members Rex and Aimee harvesting our hops, before the flowers are sorted by Kerry and Susan.
Top 5 unusual things we grow at Pentridge Community Garden